LIMITLESS WOMEN RISING
A Women's Retreat to Reignite Your Feminine Fire and Flow January 4 – 7, 2024
I'm Kathy | Join me on this Transformational Journey
LIMITLESS WOMEN RISING is a 4-day immersive experience, creating the space for you to unplug and come home to your Authentic Self.  Kick off the new year surrounded by an intimate group of ladies expertly guided in transformative practices to find your femme power to relax & refresh, while revitalizing and reenergizing for an amazing 2024 ahead.
Drink Up the Serenity of the Majestic Sangre de Cristo Mountains
The site for this retreat is absolutely magnificent – the Joyful Journey Hot Springs & Lodge located in the serene Sangre de Cristo Mountains, near the spiritual center of Crestone + 45 minutes from the natural wonder of the Great Sand Dunes National Park.  The property is in the middle of one of the largest dark sky reserves in the world.
The agenda for your retreat is all about flow, with plenty of time for you to enjoy and reflect in the natural beauty that abounds in this area — soaks in the rejuvenating mineral baths, labyrinth walks, daily optional activities such morning yoga and local excursions, all revolving around an expertly guided 3-day transformative journey with me to release all that no longer serves you so you can CLEAR your MIND and FREE your SOUL!
A Sacred Space to CLEAR your MIND and FREE your SOUL!
Joyful Journeys Hot Springs provides the perfect place to be still and bring our souls alive again.  Located 3.5 hours outside of Denver on the west side of the majestic Sangre de Cristo Mountains, Native American elders and spiritual masters from the Crestone area consider this area as one of the most sacred and energetically active places in North America. It is said that the water here is encoded with the energy of the earth from which it rises.
It became known as healing sanctuary for the Native Americans and Spanish explorers, and a place of peace for all passing through. What makes this land extraordinary, still, are the naturally heated waters just steps away from your bedroom.  They maintain pools at 98°F and 108°F, all drawn from the artisan wells on-site. People from all over the world come to experience these transformative waters, daily.
The mineral content of the therapeutic artesian waters has been known to:
increase metabolism
accelerate healing
soothe muscles
improve blood circulation
detoxify the body's lymphatic system
release fatigue and revitalize you
help with insomnia
relieve arthritis pain and inflammation
boost your immune system & more!
Choose your favorite sleeping accommodation – a room in the lodge with private bathrooms and aspen wood furniture, or for the full Colorado mountain experience you might prefer to stay in one of the outdoor heated yurts. (Keep in mind it is winter, and the yurts have a communal bathroom outdoors.)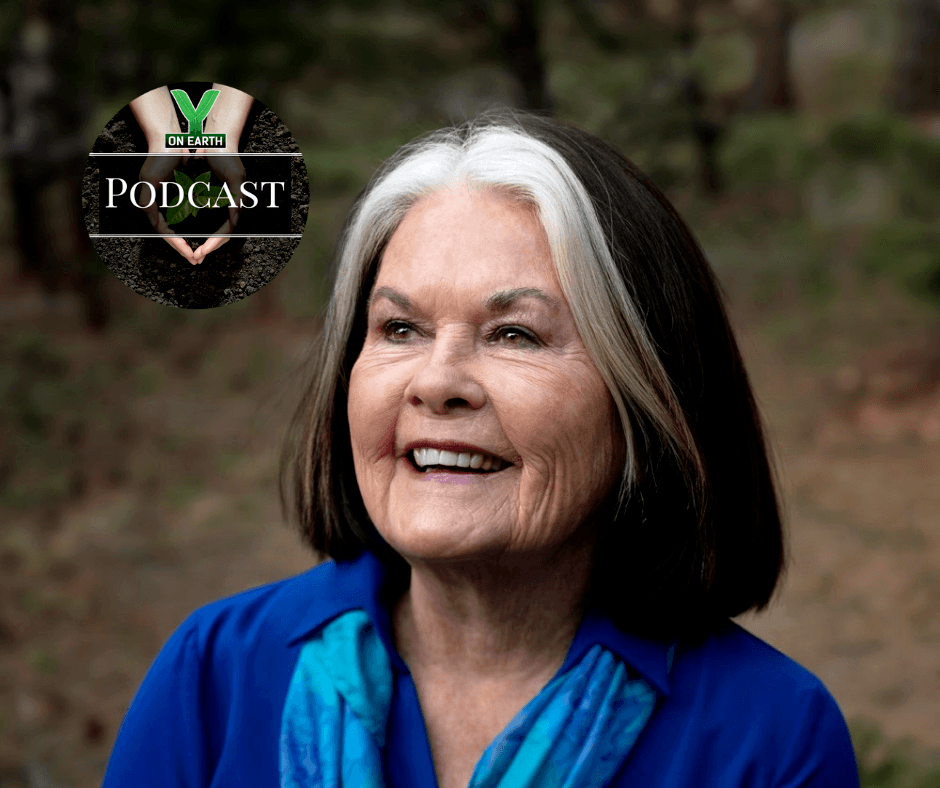 In the words of Elaine Blumenhein, owner and guardian of these sacred waters since 1999
"My intent is to allow our mineral hot springs' healing water and therapies to awaken the hearts and uplift the spirits of all who come, so that they might experience the amazing benefits these waters provide so they can become the person they were intended to be."  ~ Elaine
Imagine leaving the weekend with…
Feeling rebirthed at a soul level, clear on what it is you truly want as your optimal life this coming year
Feeling refreshed and reenergized, having released years of tension and trapped emotions that have been weighing on you for years
Feeling a sense of freedom and expansion that are greater than anything you've ever experienced before
Having learned new techniques to help you soar above life's tribulations with fresh perspective
Gain a deep sense of how loved and supported you truly are, which will positively affect how you interpret and react to your life experiences
Eagerness for what lies ahead of you
Meeting a group of women who are like-minded like you, your new soul sister friends
Tentative Schedule
Thursday, January 3
Official check-in is 4 pm.  Plan to arrive as early as noon to get your first soak in the rejuvenating mineral bath.
5pm          Informal Gathering of Limitless Women
6:15 pm  Dinner
7:15 pm   Sacred Moon ceremony and activity
Friday & Saturday
7:15 am   Rise and Shine Yoga & meditation
8 am        Morning Hot Springs Dip
9:15 am   Breakfast
10 am       Limitless Women Rising Workshop
1:00 pm   Nutritious Lunch
1:45 pm    Free Time
3:30 pm   Afternoon Excursion TBD (Sand Dunes, Stupa visit, mountain snow play, etc.)
6 pm          Evening Hot Springs Dip
6:30 pm   Dinner
7:30 pm-9 pm   End of day ceremony and activity
*Saturday Night – Optional Dance Party (Girls Just Wanna Have Fun!)
Your All-Inclusive Package:
Lodging for 3 nights in either the Lodge rooms or Yurts
3 Days of the Limitless Women Rising transformational program
Signature Limitless Women Rising Gift Bag
Unlimited access to the restorative natural hot springs just steps from your door
Daily nutritious & delicious meals for entire stay
(beginning with welcome dinner Thursday through the farewell breakfast Sunday)
* Vegan/vegetarian and special dietary requests can also be honored
Limitless Women Rising Curriculum workbook
Saturday & Sunday – optional excursions to the sacred sites of Crestone, Colorado and the Great Sand Dunes National Park (park entry may be additional, subject to permissable weather)
Sunday, January 7
7:15 am   Rise and Shine Yoga & meditation
8 am        Morning Hot Springs Dip
8:45 am  Breakfast
9:30 am  Limitless Women Rising Retreat
11 am       Afternoon Check-out from Joyful Journeys
11:15 am – 1:30 pm   Closing Ceremony for the Limitless Women Rising Retreat
(You will have access to the mineral baths until 8 pm)
HAVE THE OPTION TO EXTEND YOUR STAY ANOTHER NIGHT
(Just $200 More)
What's NOT Included
Your roundtrip travel from home
Gratuities
Additional Spa Services you might order
Libations
Tickets to the Sand Dunes National Park or other attraction you may select
Whet Your Wild Side with Two Days of Local Excursions
This agenda has been crafted to allow time to explore the natural wonders of this spectacular region on Saturday and Sunday.  It is wintertime, so let's wait until the time gets closer to make your final selection of these options, and more:
Crestone spiritual center (30 minutes distance) – The Crestone region is a prominent spiritual center, with an eclectic presence of different world religions. In town, there is a Zen center, a few Tibetan Buddhist centers, a Hindu temple, a co-ed Carmelite monastery, and a myriad of New Age events throughout the year.
The Great Sand Dunes National Park (40 minutes distance) — this natural wonder including the tallest dunes in North America along with a diverse landscape of grasslands, wetlands, forests, alpine lakes, and tundra.
or hiking/snowshoeing in the Sangre de Cristo mountains.
We will make the final determination of excursions based on interest and weather permitting.  It is wintertime, with temperatures averaging in the mid-to-low 30's during the day and single digits overnight.  It does snow about once a week, with the snow generally clearing within a couple of days.
"You must be magic. One session and my stress level melted away. And I gained clarity on how I want to invest my money and now I'm so excited to sell my house and get my new dream yard with the garden and everything I always dreamed of! It's happening!"
My life shifted right from the beginning of La Femme Salon with the first two guided visualizations. I've done a lot of personal development work and a lot of visualizations, and these were most unique, absolutely coming from Kathy's depth of soul, impeccable in timing and scope. They were journeys that altered my history (past, present, future). I really embodied my Future Self in a way that has grounded me, helped me dream bigger and given me such confidence in the decisions I make! I am literally living the life that I envisioned in our visualization with the amazing new partner I met and the spacious home! I am painting and doing my watsu work that enlivens my soul. This is happening for me and can happen for you too!
"I've probably worked with 30 or more energy healers over the years because of the work I do and I have to say, you are in the tops! You come with a complete arsenal of tools and strategies to help shift the perspective and release anything that doesn't align with that new reality. It's truly powerful!"
I am so grateful to you for the work we've done together to get me to this beautiful place in my life! I felt stuck for so long! I have tried many avenues to get unstuck, too, because I have always known I was meant for more. I tried Church, many different therapists, depression medication, talk therapy, 12 step programs, and Law of Attraction. But I could never seem to move very far from my "core issues" until working with you. I love this new life!"
My Wish for YOU!
I'm so excited for this retreat because as a transformational life coach and energy healer I know what is possible for you when you come together with other women in sacred retreat.  This is such a divine place at such a divine time!  New Years is the perfect time to gain closure of the 2022 as we transition into the new year ahead. This site, Crestone, being an energy vortex, Joyful Journeys and the sacred mineral baths, our Event Yurt with 360 degree view of the magestic Sangre de Cristo Mountains, naturally forming an amplication of the intentions we share with the world.
My intention is for you to reignite your feminine flame and to truly know you can have it all — all the joy, creativity, self-love, freedom, empowerment, happy body, passion, and meaning your soul has been longing for.  Give yourself permission to do this for YOU! and return to the real world ready to serve from your overflow.
It would be my honor to be your guide on this joyful journey, soul sister friend!
JOIN US FOR THE LIMITLESS WOMEN RISING RETREAT January 4 – 7, 2024
This retreat is limited to just 12 Limitless Ladies.  Book now to reserve your space!  A 50% deposit is required. Payment options also available.
Early Bird Pricing!! $1488 Dbl Occupancy | $1600 Single Occupancy
November Reservation Price — $1638 Dbl Occupancy | $1850 Single Occupancy
December-January Reservation Price — $1788 Dbl Occupancy | $2000 Single Occupancy
RESERVE YOUR SPACE