Revolution Slider Error: Slider with alias home not found.
Maybe you mean: 'slider1' or 'home-new' or 'home slider by Monika' or 'home-slider-new-by-kathy'
Is Your Soul Calling For Something "More", Yet, You Feel Lost And Disconnected? Unsure Of Where To Go From Here? Most Women Feel Judged, Feel Unlovable, Depressed Or Just Not Enough…So That You Can Become The Amazing Person You Came Here To Be?Are You Tired Of Efforting So Much To Make Things Happen And Ready For A Little More Ease, Joy And Fun In Your Life?
If you have a soul Stirring for something "more"
yet you feel lost and disconnected, unsure of where to go from here…



We can shift that starting today.


Leave behind the judgment, feeling unlovable, Undeserving or just not enough.
It's Time to become the aMAZING WOMAN you came here to be!
Here's the beautiful truth…
everything you desire is already within you now.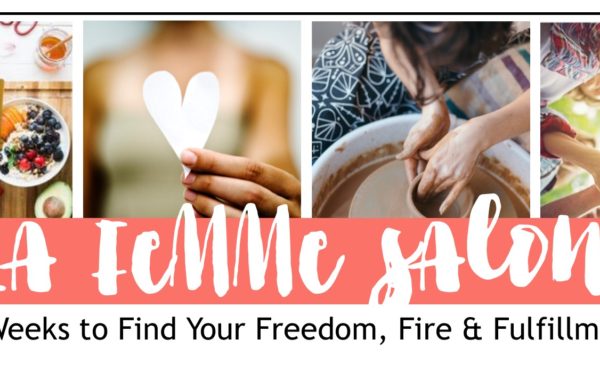 My Signature Program
Find Your Passion & Purpose Again with La Femme Salon!
Looking to redefine your next soulful chapter? Activate those dreams? Reignite that sense of adventure, creativity, passion, freedom and fun? Ready to awaken to your feminine power? And to do that with a tribe of soul sister friends who support + uplift you?
Then join me for LA FEMME SALON: 10 WEEKS TO FIND YOUR FIRE, FREEDOM & FULFILLMENT!
Imagine in less than three short months feeling fully alive, free of the inner blocks that have kept you stuck in the past – and now feeling so joyful because you are in your feminine ease & flow, witnessing your big, bold, beautiful life beginning to unfold …. Quicker & easier than you ever thought possible!!
This online coaching program is exclusively for women and is truly life-changing. Because we create sacred space for the alchemic magic to happen, each intimate group is limited to just 6 – 9 women so dive in and save your spot today!
The next group kicks off Tuesday, July 12.
Work With Kathy
Transformational Empowerment Coaching & Healing
IGNITE YOUR VISION & PURPOSE
Find what brings your soul fully alive — even if you don't know what it is yet
RELEASE YOUR INNER BLOCKS & LIMITING BELIEFS
Rapid emotional healing of fears, self-judgement, depression and doubts so you can enjoy a greater sense of ease, joy and freedom
AWAKEN TO YOUR FEMININE POWER – A NEW WAY OF BEING
Your unique feminine flow, aligned with your divine desire for greater connection, collaboration and contribution
DISCOVER THE COURAGE TO BE AUTHENTICALLY YOU
Live a life that's true to you (beyond the people pleasing)
EMBODY YOUR FUTURE SELF
Harmonize with the YOU who is already radiant, confident, creative, joyful and free… and start living into that now
ATTRACT ALL YOU DESIRE WITH EASE
Find true fulfillment and easily attract because you are the vibrational match to all you seek
FIND YOUR FIRE, FREEDOM & FULFILLMENT
Feel fully alive and on fire with the limitless possibilities you are meant to receive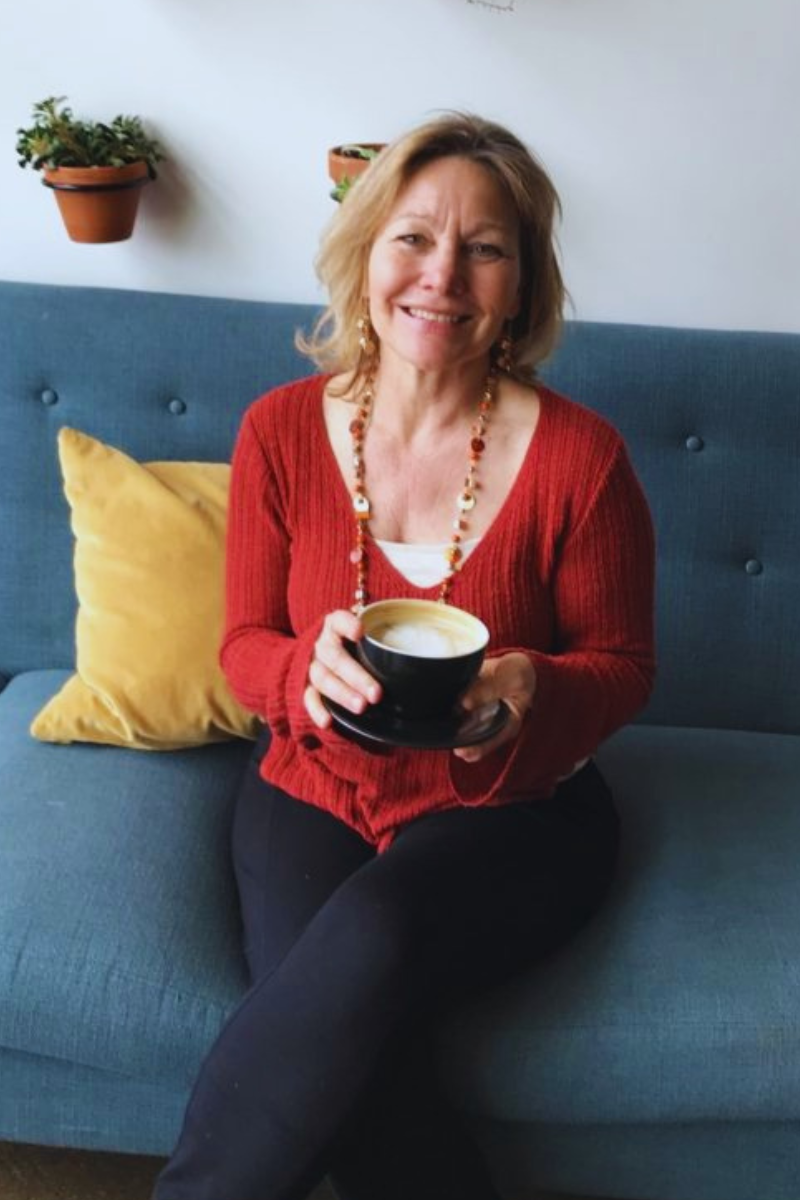 Hi, I'm Kathy. Creator of the Vitality Code.
Transformational life coach. Energy Healer. Wellness warrior. Law of Attraction Junkie. Adventure Seeker. And guide to owning your ageless, most powerful self.
I am on a mission to empower women around the globe – especially those at that amazing life portal around the age of 50 – to own their worthiness and the unique & amazing gifts they bring to the world. Because, let's face it, the world needs that feminine touch, that voice, that healing that only women can bring.
The work I do is a unique blend of energy coaching to put the pieces together — it's intuitive energy healing meets transformational life coaching and these techniques have helped tens of thousands around the world find greater peace and self-expression.
Because here's the thing: You can't live your bold life vision if you (and your body) are carrying the weight of old, unresolved emotional baggage + and a mindset that keeps you playing small.
Women, we are so good at judging ourselves, layering on feelings of unworthy and undeserving and limiting our choices based on what we believe others expect of us. Your playing small does not serve the world — and it certainly does not serve YOU!
I'll help you rapidly release decades of physical, mental and emotional blocks to finally get you moving forward. Together we'll reconnect you to your inner wisdom so you trust your own intuition, your body's innate ability to heal, and the limitless possibilities that await when you fully believe in YOU again.
If you're still wrestling with judging yourself, feeling unworthy, unlovable, depressed or just not "enough", make the choice + book a session today. Or dive into my signature online coaching program, La Femme Salon — I promise it to be life-changing!
Yes, I'm Ready for a Breakthrough!
Bold, Beautiful Women Who've Seen REAL Results Working With Me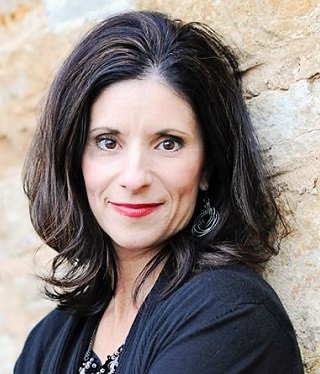 I had to share this — if you haven't been introduced to the Emotion Code, YOU have to invest in YOU and do it!!!! Kathy Basel and her work have been life changing for me and when I hear of someone struggling with just about anything, I want to immediately share her contact info with them!!!!!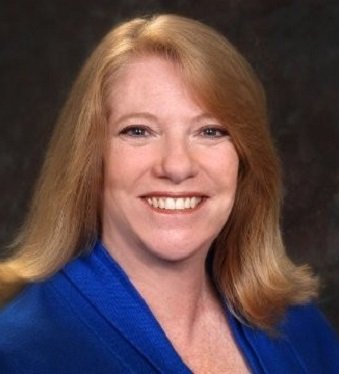 Kathy created a powerful circle of women at her Your Wild & Precious Life Dream Day workshop, which allowed each of us to move quickly through limiting beliefs and step into something greater for ourselves, both financially and personally. Everyone left uplifted, inspired and ready for action! Loved it!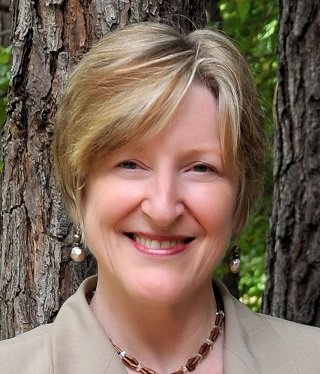 Coaching with Kathy has been a Godsend as I made the transition into starting my coaching business. She is intuitive, gently relentless and inspiring to work with. She held my agenda with an energy and presence that gave me a sense of confidence in my skills. She always held a bigger vision for me and each session I came away knowing just what I needed to take action. I highly recommend coaching with Kathy.
~ Diane Weekley, Board Certified Coach, Certified Wellness Inventory Coach
2 of My Favorite Free Resources to Inspire & Uplift You…
Get Your Big, Bold, Beautiful Life Planner!
Interesting to know… the #1 reason why people don't get what they want is because they haven't taken the time to get clear on what it is they want — what brings their heart fully alive.
Clarity = power. Get the simple questions + prompts to power up your vision of a life full of freedom, joy, connection & purpose…. right here in your FREE "Big, Bold, Beautiful Life Planner."
I want my FREE Planner!
Take the First Step Toward Your Big, Bold, Beautiful Life!
I'm all about getting you accelerated progress toward living fully into this one wild and precious life of yours.  We can begin today releasing the BS things that no longer serve you + get you on your way to feeling truly happy, free and alive! {YAHOO!}
It Starts with a FREE Consultation