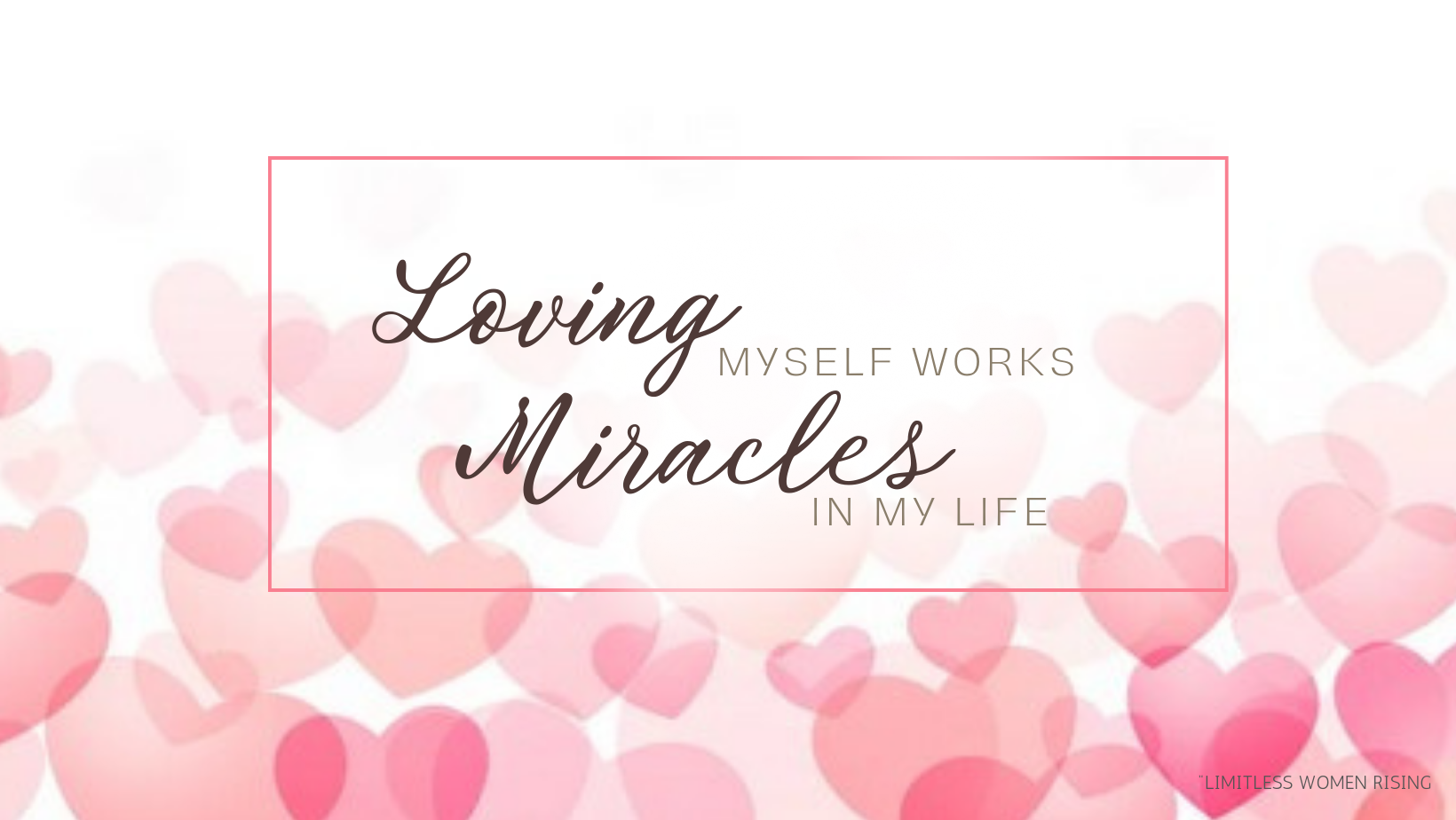 Doesn't that bring a sense of lightness just reading it, ?


"Loving myself works miracles in my life."

Would you like to call in more miracles in your life?
The place I recommend you start is by plugging into the one of the highest vibing emotions of all — LOVE.

In particular — SELF LOVE ❤️

Women, we tend to judge ourselves… A LOT.
Every emotional release session I do with clients brings up these four collective wounds —  not worthy, not enough (or sometimes I'm too much!), not deserving, and not lovable.

Lack of self-love destroys your self-esteem and self-worth.   That manifests as scarcity in your life —  financial flow, lack of trust in relationships, an unfulfilling career and job, and a sense that you just don't deserve the good that life has in store for you.

Diseases too can stem from a self-love deficit… cancers, especially breast cancer, may at its core may have been caused, in part, by taking care of everyone except yourself.

👉 Let's Flip the Script on that!

Follow along with this short video I recorded for you —
EFT  (aka as "Tapping") helps to create a pattern interrupt for all the "improper prior programming", as I like to call it, so you can tap into your Truth and open to receiving life's miracles again.

BEFORE YOU BEGIN, check in on this:
On a scale of 1 – 10, how resonant do you feel with this statement:

"I unconditionally love and accept myself."

If you're like most people I work with, there's a good bit of resistance to that… The whole notion of self-love might feel a bit foreign. It's just not something that we do in this world…

Tap along and in minutes you'll release some of the resistance to loving yourself and truly owning just how amazing and brilliant you are!
Live as Love!

❤️ Kathy

#tapping, #emotionalfreedomtechnique, #EFT, #selflove, #selfesteem, #iloveme #judgelesslovemore

PS. If you would like some additional facilitation around this notion — releasing the old narratives keeping you from self-love and shining your magnificent light… CLICK HERE to  schedule a session now and let's zap them for good!  It's time, sister friend!  Schedule this week and I'll give you a 75-minute session for the price of 60!
Comments are closed.